These hand print frames are easy to make and you can be as creative as you like in decorating them.
Choose two pieces of coloured foam, one for the front, and one for the back. Take one of the pieces of foam and cut out a rectangle shape out of the middle. I like to use wavy lines, as then you can't tell if the sides aren't completely straight and even.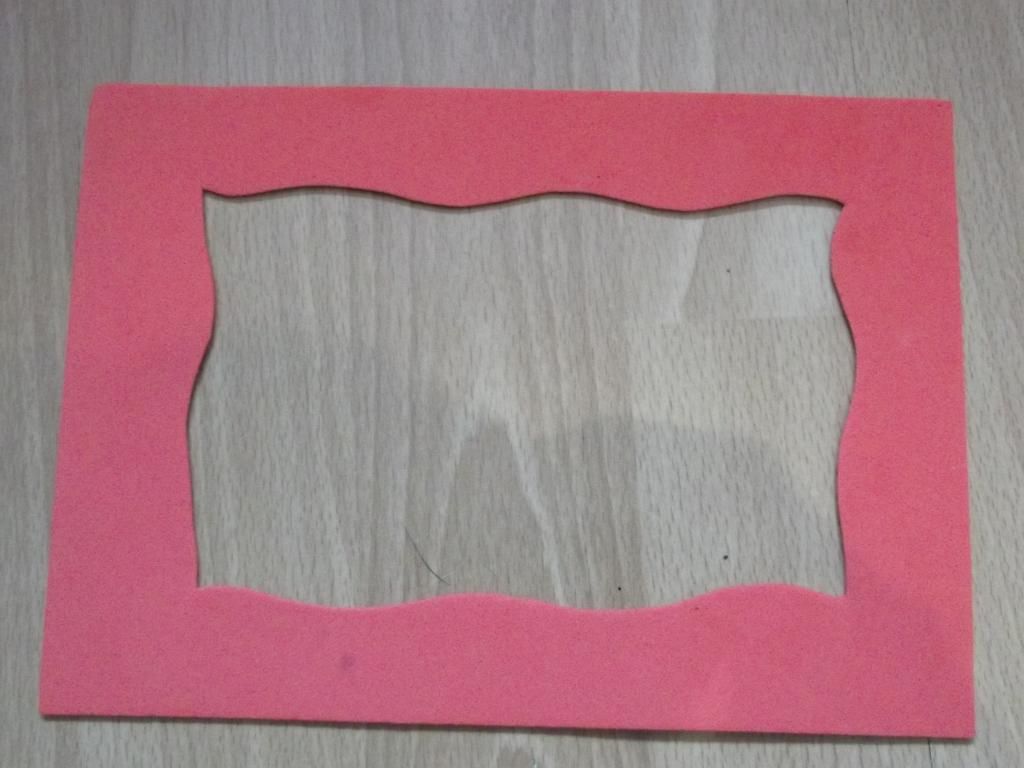 As toddler girl is only young I covered the frame with gloopy glue, and she stuck on lots of different coloured foam squares. You can decorate your frame however you like, try using gems, flowers, foam shapes, beads...
Whilst the frame was drying I painted toddler girls hand, and printed it onto some white paper. When it was dry, I cut it out, leaving a small white border around the fingers.
I then printed out the hand print poem, which reads..
Sometimes you get discouraged
and always leave my fingerprints
I'll be grown up someday,
and all these tiny hand prints,
So here's a final hand print
exactly how my fingers looked
When all the pieces were dry, I stuck the hand print and poem onto the back piece of foam. We then glued the frame on top.