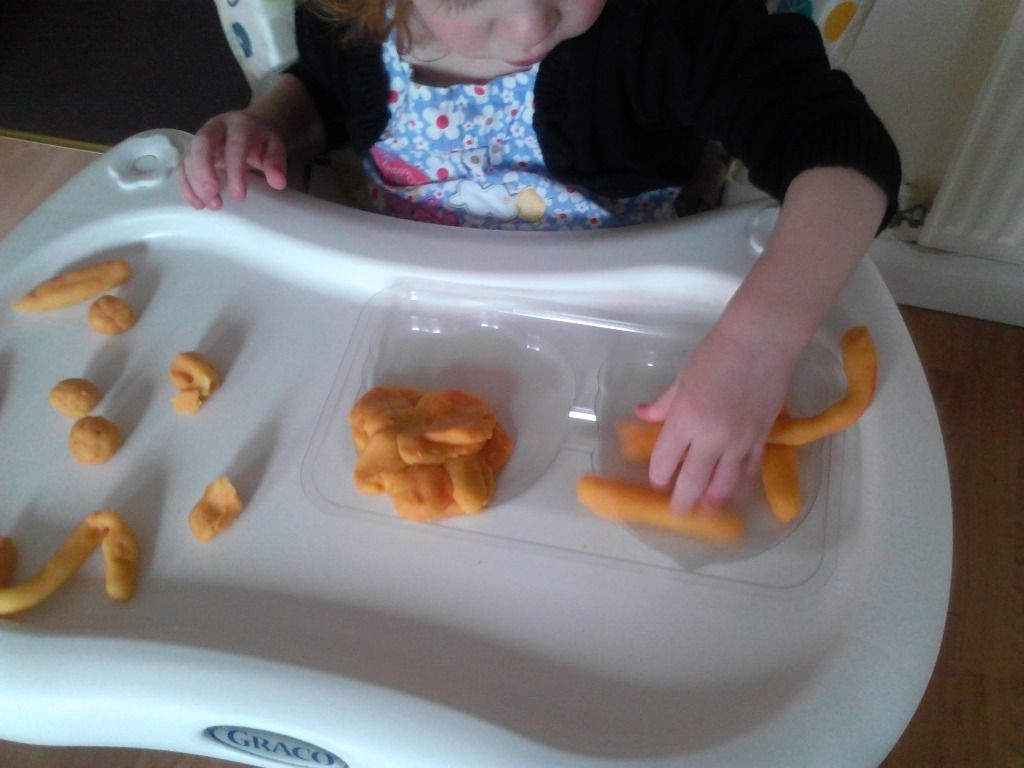 During toddlers weekly activity -

mini beasts

I had planned for toddler girl to make some play dough worms, to hopefully help her get over her fear of wriggly worms.
She enjoyed playing with the play dough, but at first she was still resistant in letting me make worms. Eventually I manage to make one, but she refused to touch it. I tried putting it down next to her but she was having none of it.
After a couple of more minutes of me making wiggly worms, and me squishing them, whilst making silly noises she finally plucked up enough courage to touch one. When she realised it was still play dough she started squishing it and playing with it happily.
I am going to admit something now..... I love play dough!
I think that its such a wonderful activity for children of all ages... and mums and dads. There are so many different things you can do with play dough that it would take me for ever to tell you.
Unfortunately some parents just think of cookie cutters and rolling pins, but it has much more potential.
I have tried to make many different types of play dough, as I am not a huge fan of shop brought ones - especially for toddlers. Finally after searching the internet numerous amounts of time I found a recipe I could follow.
The ingredients you will need are:
2 cups of plain flour
2 cups of warm water
1 cup of salt
30ml / 2tbsp of veg oil
15ml / 1tbsp of cream of tartar.
You need to put all the ingredients into a large non-stick saucepan and heat it up slowly. Just keep stirring and stirring as it gets thicker and stickier. Do not take it off the heat too early, just keep stirring until it resembles a ball of dough which wont stick to the sides. It almost looks like mashed potato.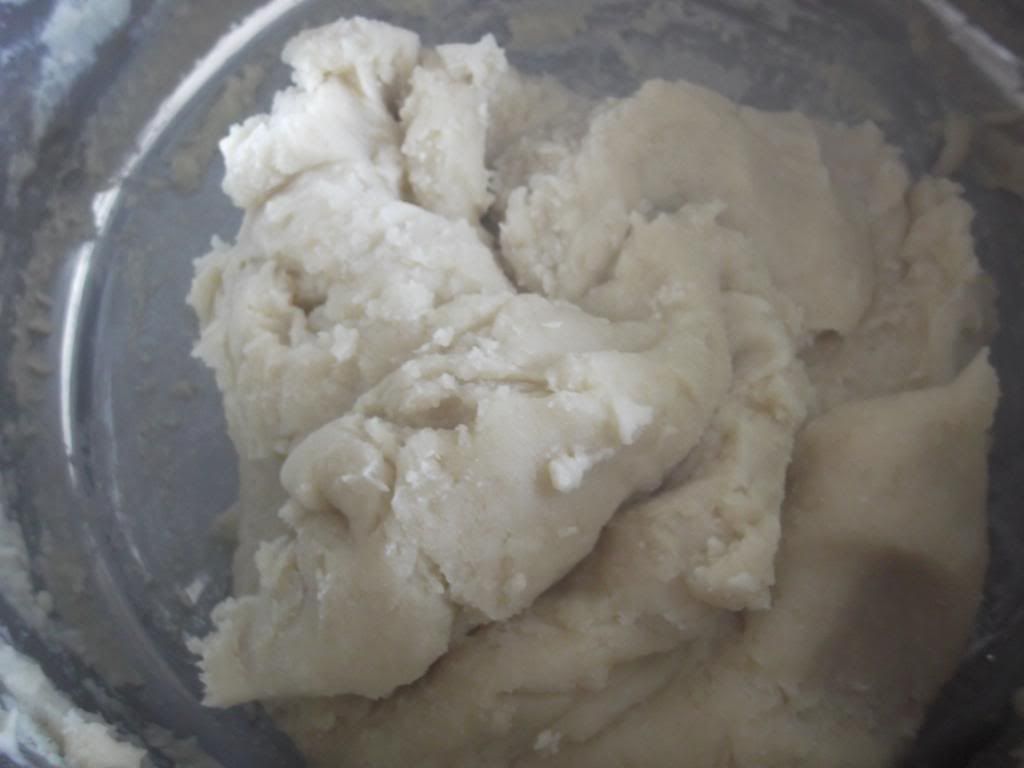 I then tipped the dough out onto a clean, dry surface and left it for ten minutes. We then split the dough up into two piles. We put red food colouring in one section, and blue in the other. You can add many different things to your play dough at the stage to enhance the tactile and sensory experience. Try using peppermint oil, uncooked rice, glitter, small beads or lentils.
I then stored it in the fridge to cool completely before my toddler played with it. It also lasts longer if you can store it in the fridge. I put mine in a pedal bin liner so it is completely air tight.
Why don't you try some different ideas next time you get out the play dough, some of my favourite include:
making prints with leaves, twigs, shells, straws, lace, anything you can find that will make an interesting imprint
making play dough food i.e pizza, cookies, cakes, sweets, pasta, spaghetti etc.
playing with the play dough with your feet. (go on its fun )
making characters and monsters with googly eyes.
adding different toys like cars and dinosaurs.
making worms, snakes, spiders ....
using play dough mats, moulding the play dough into different numbers, or shapes.
Using it for math play; counting, taking away. Matching sizes, colours...
How do you play with your play dough?
Do you make your own play dough?